Newsletter – February 2021
What the world needs now is love, sweet love
It's the only thing that there's just too little of
What the world needs now is love, sweet love
No not just for some, but for everyone
What the World Needs Now is Love Sweet Love
—Hal David
What's Love Got to do With It?
"The universe is composed of subjects to be communed with, not objects to be exploited. Everything has its own voice. Thunder and lightning and stars and planets, flowers, birds, animals, trees… All these have voices, and they constitute a community of existence that is profoundly related." —Thomas Berry
Our bodies are like a mandala. Think of all our blood vessels as they stretch and wind through our bodies. They attach to our organs and feed our hearts with oxygen. We would not think of feeling separate from an artery, heart, or any other organ. Most people can understand interrelatedness in terms of our bodies but not far beyond it. They would not think of hating our pumping heart. The illusion of separation allows people to hate the "other," because they do not see how it affects them as well. People can act out against others and hold to selfish motives, not ever realizing that rather than ensuring their own gains they are harming themselves as creatures who are part of the interconnected world.
In the process family we are deeply aware of our impact on the world, but imagine if everyone understood that? Would people still want to build walls, storm capitals, or hate others because of skin color?
What if we could change our thinking? What if we could get out of the social atomism of Enlightenment philosophy? What good does it do to focus on a philosophy when there is work to be done directly in ecology, economy, and on social issues? The answer: if everyone truly knew that we were interconnected, they would not harm other individuals or the world to the extent that they have. Our values would be based on the recognition that our actions affect others and the actions of others affect us, that is, on our relationality rather than our separateness. Love and compassion would be inherent in all our choices.
We have to go to the root of the problem: the underlying philosophy.
"Pull a thread here and you'll find it's attached to the rest of the world."
― Nadeem Aslam.
"Though we cannot think alike, may we not love alike?"
—John Wesley
I really enjoy the theological and philosophical discussions we have in our small groups, and on our Tuesday morning "Friends of John Cobb" sessions.  Our Board has a great deal of respect for each other and our community. We have a willingness to listen to each other and encourage participation from all, even though we are a pretty diverse group theologically.  Everything from theists to pagans to humanists to hopeful agnostics,. You want a theology, we got 'em!
Most impressive to me was how we disagreed recently on an issue.  The dissenting voices voted "no," but then added that they would work to support the direction the Board chose with their full support. It's heartwarming to see people disagree, and not only stay in the relationship but support the community in its chosen direction. It makes for a strong and powerful community.
February's theme is Love, so I would like to share one of my favorite quotes about love from the feminist theologian Carter Heyward:
We touch this strength, our power, who we are in the world, when we are most fully in touch with one another and with the world. There is no doubt in my mind that, in so doing, we are participants in ongoing incarnation, bringing god to life in the world. For god is nothing other than the eternally creative source of our relational power, our common strength, a god whose movement is to empower, bringing us into our own together, a god whose name in history is love.
The Cobb Institute continues to grow into a strong and powerful community, and I remain grateful to be a part of it.
Sincerely,
John Fahey
As one who wants to be a disciple of Jesus, I try to love "the enemy." There has probably been no time when the nation was so sharply divided as now, between two groups, pro-Trump and anti-Trump. Both feed on a large literature that supports and intensifies their negative feelings about the other. Few read much of the literature on the other side. On one side are those who think the division is between white racists and the rest. On the other side, the division is seen between ordinary citizens and the elite who suppress them. Neither group recognizes itself in the picture the other has of them. Regrettably, there is truth in the negative pictures both draw of the other. But it is not "THE truth."
Those who call themselves Christians are as divided as anyone else. One group is shocked that Christians can and do support White racism. The other group is shocked that Christians support an elitist, anti-Christian, leadership that oppresses ordinary people. The idea of loving Christians who are seen as so fundamentally evil is rarely mentioned in either group, even though Jesus presents it as his distinctive contribution. I do not find that others are particularly better in their attitudes toward their enemies, but I consider that judging them by standards set by Jesus is not appropriate.
However, I recall that the first person to seek genuinely to follow Jesus on a historically important matter was a Hindu. I was deeply moved as I watched a film on the life of Gandhi again. He persuaded many Hindus and also many Muslims to join him in loving the oppressive Christian British and expressing that love in nonviolent resistance to the oppression. The British could have put down any violent rebellion, but they gave in to the non-Christian followers of Jesus. Sadly, Gandhi was heartbroken that, with the departure of British rulers, Hindus and Muslims turned violently against one another. By fasting almost to death, he ended the violence but not the division of India. He considered himself a failure as Jesus also failed to save Israel from its self-destruction. But the failures of Jesus and Gandhi have done more for the world than the successes of other great men. But few Christians have been led by Gandhi to follow Jesus. The great exception is Martin Luther King.
I have little hope that we Christians today will act like Gandhi or King. But perhaps we could make some effort to understand the enemy rather than self-righteously condemning. Perhaps if we did that, others would join us. If not, it seems democracy will not survive.
"I have decided to stick with love. Hate is too great a burden to bear."
—Martin Luther King, Jr.
Love Will Keep Us Together
One year ago, many friends traveled to Claremont for John Cobb's 95th birthday. There were over 200 guests. This all took place on February 11, 2020. A month later, we would shelter in place. Then we discovered Zoom. We can find many things to be grateful for in those memories. We are grateful for the chance to be together to celebrate John. We are grateful for all the hugs, conversation and joy of just being together in the same room. But we can have gratitude in the discovery of new ways to be together through technology for those who are not geographically close. We are so happy to see so many of you every Tuesday for John Cobb and Friends. Yes, love will keep us together…with a little help from Zoom.
Click here to see the music video tribute to John: It's A Wonderful World
"If you see yourself in the correct way, you are all as much extraordinary phenomena of nature as trees, clouds, the patterns in running water, the flickering of fire, the arrangement of the stars, and the form of a galaxy. 
You are all just like that."
—Alan Watts
John Cobb & Friends Gatherings
10am PST, Tuesday Mornings
on Zoom
To receive the Zoom information for our Cobb & Friends and gathering, contact us or join our "Friends of the Institute" email list.
February 2: Christine Loh, Asia's Climate Optimism: Toward Carbon Neutrality. This former Under-Secretary for Environment and a Legislative Councilor, is Chief Development Strategist at the Institute for the Environment at the Hong Kong University of Science and Technology. She is now at UCLA as Visiting Professor, Anderson School of Management. She brings a practical lens to "Ecological Civilization" in Asia.
February 9: Jeremy Fackenthal, The Common Good Film Festival--A Teaser. Sample some of the 2021 films and experience the current festival director's invitation into this process community tradition. It will be offered online February 12-15. To see information click here for this year's films. Also, on this 20th Anniversary year, check out founder Marjorie Suchocki's answer to the question "Why Whitehead?"
February 16: Rebecca Parker, "Why play the cello in a suffering, unjust world?" A student of John Cobb, the Rev. Dr. Parker has clergy standing in both the United Methodist and the Unitarian Universalist affiliations. She was Professor of Theology and President of Starr King School for the Ministry, 1990-2014. She is now a board member of the Braxton Institute. (She's bringing her cello!)
February 23: To Be Determined.
At the Cobb Institute, we hope to promote personal gardening and sharing of surplus food. We have some great teachers. We hope you join us! Let's grow a better tomorrow.
February 4th Gardening Class: Composting for All, taught by Elinor Crescenzi

Composting is a beautiful and joyful practice, which can sometimes seem intimidating, especially to modern, urban audiences. 
In this session, we will explore many dimensions of composting and plan to share knowledge about:
The many ecological and social benefits of composting

How to be a successful small-scale composter

Frequently asked questions and community generated questions 
Participants will have the opportunity to engage with a wealth of community composting knowledge ranging from practical and fundamental information (such as what items to put into a compost pile, how to build a hot compost pile, information about pests, microbial biodiversity, and when & how to use compost to grow food in your community) to overarching and far- reaching realities connected to composting (such as, how to sustain motivation for composting, understanding the environmental and social justice implications of composting, and why your unique contribution to the whole with respect to composting is essential!)
We hope you will leave the session feeling inspired and empowered! 
About the Instructor

Elinor Crescenzi is an engaging community organizer with an inspiring dedication to sustainability and social justice, currently working on projects designed to dismantle systematic oppressions through community-based ecological farming, food access, environmental justice, community composting, integrative nutrition education, and zero waste advocacy. She has a longstanding passion for developing community composting program infrastructure, and over 10 years experience doing so with people of diverse socioeconomic and cultural backgrounds in a variety of settings, including schools, churches, community gardens, teacher training centers, farmers markets, neighborhoods, municipalities, and backyards. Elinor is currently a core organizer and designer for the Community Composting for Green Spaces program, a $1.35 million statewide initiative supported by Calrecycle, that will support the development of over 30 community level composting projects in the Inland Empire over the next 2 years. Elinor is also a core organizer of the ECOFARM movement, a grassroots effort aimed at inspiring and empowering people to engage in ecological- and community-oriented composting and food cultivation.
Process Buddhism: Zen Style
In this course Dr. Jay McDaniel will share his own experience with Zen Buddhism and introduce you to some basic concepts and practices in Buddhism as approached in a Zen way: the primary of the present moment, the problem of cloning, the value of letting go; the limitations of verbal discourse; spontaneity of the here-and-now; the wisdom of no-self, the universality of impermanence, the illusion of isolated existence; the ultimacy of inter-becoming; mindfulness, reincarnation, and in Mahayana Buddhism, the promise to be reborn again and again until all living beings can be saved. Along the way Dr. McDaniel will show connections between these ideas and ideas in process philosophy, thus introducing a Buddhist process philosophy. He will situate this Zen approach within the larger context of historical Buddhism and give participants a sense of the larger whole of this evolving tradition. The format will be thirty minute of presentation by Dr. McDaniel along with open discussion.
Part of the "Visions of God" Series
Sponsored by the Unitarian Church of Evanston and the Cobb Institute
Tuesdays, February 9, 16, 23 at 5-7:30 pm PST
Accessible via Zoom
Suffering & Meaning
in a Process-Relational Perspective
In this three-week course Dr. Bob Mesle will examine the human impulse to find meaning in suffering, explore the ways in which people with good intentions often offer comforts which can lead to an unhealthy denial of life's problems, and consider more healthy alternatives.
Spiritual Integration & The Arts with Kathleen Reeves
Conversation Topics During the Second Hour of "Cobb & Friends" (11:00 PST)
2/9: Ubuntu: I am because we are
Ubuntu is an Nguni Bantu term meaning "humanity". It is often translated as "I am because we are", or "humanity towards others", or in Zulu "umuntu ngumuntu ngabantu" or in Xhosa, "umntu ngumntu ngabantu" but is often used in a more philosophical sense to mean "the belief in a universal bond of sharing that connects all humanity" Wayne Smith wrote his dissertation on the concept of "Ubuntu in Conversation with the Philosophy of Organism of Alfred North Whitehead." Wayne Smith will join us to share about this concept with us.
2/23: Braver Angels: Inspiring the Beloved Community
Our guest is Ezra Wilson From Braver Angels.
The Challenge: Changing from Political Polarization to a Relational World View.
Our work is about supporting a more perfect union. Our work is about inspiring the beloved community.
Politics is tough. It always has been. American politics is competitive, thrilling, frustrating – and infuriating. The stakes are high. Issues are important. Outcomes matter. This is why we care, and should care, about our politics.
But do our politics have to be demonizing? Does it have to bring out the worst in us? Do our politics have to destroy the goodwill of our society?  Is the dehumanizing of our fellow Americans something we should accept?
Yet today, there is evidence to suggest that we are now as polarized as we have been since the Civil War. We are in what some are calling a "cold civil war" right at the moment when a spreading pandemic, vast economic trouble, and other national and global challenges call upon us to support each other like never before.
We haven't reached the point of violence and chaos – yet. But surely in our increasingly and dangerously fractured nation, we all need to be touched by something "better" within us and within the institutions that we build together.
Ezra Wilson is an author, storyteller and video creator with an academic background in philosophy, religion and physical science. He is the owner of Blue Ridge Wordsmith Services, a Tennessee-based freelance writing firm that provides customized web-based content for a select group of clients.
Ezra Wilson Bio
Ezra attended a church-affiliated college in Toccoa, GA, where he majored in theology and biblical studies. In his mid-20s he began a lifelong religious quest that led him from Evangelical Christianity to a broad-based interfaith perspective. His spiritual mentors include Charles Hartshorne, Martin Luther King, Jr., Thich Nhat Hanh, David Bentley Hart and Alfred North Whitehead. He is a member of the Episcopal Church.
Ezra is a certified group moderator for the organization Braver Angels, which seeks to promote constructive dialogue between political conservatives and progressives. He has spoken on the organization's behalf to local civic groups and, prior to 2020, was actively organizing a chapter of the group in the Asheville NC area.
Ezra and his wife live in the Blue Ridge Mountains of Northeastern Tennessee.
Interesting note: in 2012 Ezra was actively involved in an organization called "Rednecks for Obama." He campaigned for the former president door-to-door in rural communities across the North Carolina and Tennessee mountains. From those experiences, he learned that stereotypes are rarely accurate and the law of non-contradiction is vastly overrated.
We are interconnected, but how can we feel connected to those we disagree with ? We have seen the dangers of extreme polarization this last month. That is the example of the illusion of separateness. Let us be instruments of peace. We must try.
Peace Prayer of Saint Francis
Lord, make me an instrument of your peace:
where there is hatred, let me sow love;
where there is injury, pardon;
where there is doubt, faith;
where there is despair, hope;
where there is darkness, light;
where there is sadness, joy.
O divine Master, grant that I may not so much seek
to be consoled as to console,
to be understood as to understand,
to be loved as to love.
For it is in giving that we receive,
it is in pardoning that we are pardoned,
and it is in dying that we are born to eternal life.
Amen.
St Francis of Assisi, watercolor by Kat Reeves
Community Collaboration With Michael Witmer
Love and Building Neighborhoods
This month the Cobb Institute's Community Collaborations Working Group has a good deal to report about neighborhood building. On January 12, the Housing Core Team hosted a group from the Southern California Institute of Architecture (SCI-Arc) and officials from the City of Pomona (including the head of its Planning Department, a City Councilman, and its Neighborhood Services Coordinator), to discuss alternative approaches to affordable housing in Pomona. The state agency overseeing housing has established that Pomona's Regional Housing Needs Assessment is 10,000 units, 60% of which must be "affordable." The City needs to hit this RHNA target within eight years. The challenge is daunting.
A team of faculty and students at SCI-Arc have created a modular home design scheme that manufactures handsome modular home panels from construction scrap that can be shipped in a flat pack and assembled on site.  The idea is to use them as auxiliary dwelling units (ADUs) to be installed in the back and side yards of existing houses.  Because of a very limited amount of vacant land in the city, Pomona is counting heavily on ADU's to meet its housing assessment, and has already adopted ADU friendly policies for plan approval and permitting.  The City's developing "compassion infrastructure" makes it an ideal place to experiment with community building while densifying.
Cobb Institute learned of the SCI-Arc proposal thanks to our sister organization, Pando Populus, whose Pando Days initiative showcased the SCI-Arc proposal last June.  In the audience was Cobb Institute board member Michael Witmer, who spotted an opportunity for Pomona.  "We're hoping that the SCI-Arc ADU approach finds acceptance in Pomona," says Michael, who also dreams that a manufacturing facility could be constructed in Pomona.  "If just one tenth of Pomona's housing needs assessment was constructed in a local factory, it would generate in excess of $100 million of economic activity.  The local impact in terms of jobs created and follow-on commerce would be enormous."
Educational Development With Lynn Sargent De Jonghe
Nel Noddings and the Ethics of Care
Every good teacher knows that the first responsibility of engaging students is to create a positive climate of shared respect and caring in the classroom. However, for many years, during the post-Sputnick age of competitive learning and behavioral objectives, this fundamental truth was often overlooked, not only in schools but in teacher training institutions as well. It took a feminist perspective to correct this devastating oversight, and we owe this revolution in large part to the work of Nel Noddings.
Nel, who celebrated her 92nd birthday on January 19, published her landmark book Caring: A Relational Approach to Ethics and Moral Education, in 1984 following the 1982 publication of Carol Gilligan's ground-breaking work in the ethics of care In a Different Voice. In the intervening years, Noddings authored twenty-two other books and countless articles. She taught at Stanford University from 1977 to 1998, headed their teacher education program, served as Dean of Education School, and still serves as professor emerita there. She is a past president of the Philosophy of Education Association and the John Dewey Society. Nel's work at Stanford, her tireless campaign to advance a care approach to education, and her generous support of aspiring educators has transformed teaching in countless schools across America.
Noddings' approach to ethics of care has been described as relational ethics because it grounds moral values in relationships. Like Carol Gilligan, Noddings accepts that justice-based approaches, often described as more masculine, are genuine alternatives to ethics of care. However, unlike Gilligan, Noddings believes that caring, rooted in receptivity, relatedness, and responsiveness is a more basic and preferable approach to ethics.
In her ethics of care model, the aim of education is centered around happiness. Incorporating this component into education involves not only helping students understand the components of happiness, but also allowing teachers and students to interact as a whole community.
Nel is the most quietly efficient person I have ever met, calmly integrating family and career with panache and joy. She has 10 children, 39 grandchildren, and over 20 great- grandchildren, many of whom are highly educated and educators themselves. And she lives what she believes. She has never let her status as a famous scholar and lecturer and author interfere with treating everyone with the same kindness, thoughtfulness, and consideration that she would expect people to show her, regardless of status or position.
Like our friend, John Cobb, Noddings shows no signs of slowing down. She currently serves on the Editorial Board of Greater Good Magazine, published by the Greater Good Science Center of the University of California, Berkeley. Her contributions include the interpretation of scientific research into the roots of compassion, altruism, and peaceful human relationships. Brava!
Happy birthday, Nel!
Hot off the Process Century Press
Science and everyday experience increasingly demonstrate that ours is a dynamic, interconnected, relational universe. It was the great insight of Alfred North Whitehead that we need a philosophy to match this understanding. That he succeeded in this is hampered by the complexity of his ideas and the words he used to describe it. In What Is Process Thought?, Jay McDaniel easily overcomes this difficulty. Using metaphor, imagery, and examples from everyday life, McDaniel brings the "aha" experience of understanding to readers, whether process thought is new to them or already familiar. Old-order thinking has brought us to the precarity of geopolitical crises and climate change. If we are to survive, we must make the shift from substance-mechanistic thinking to process-relational thinking. This little book is a gateway to that great and necessary shift.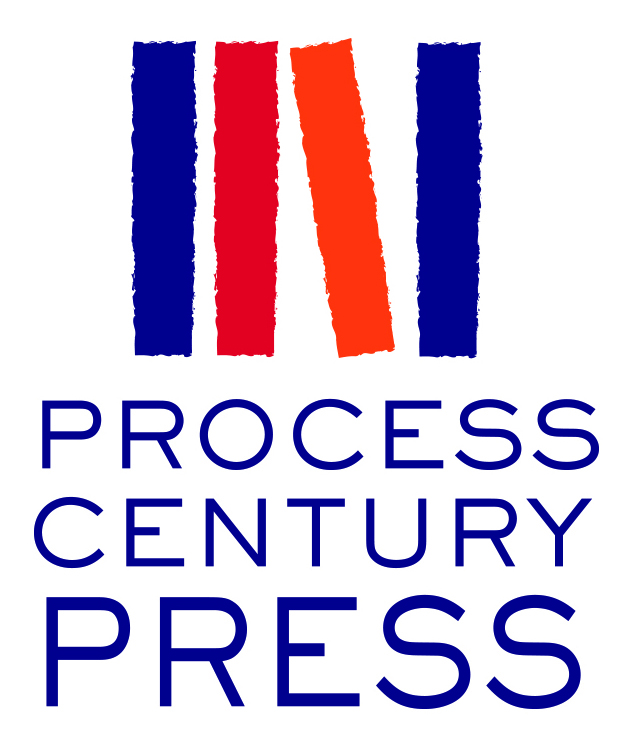 Listen closely. Even the trees exhale sweet love songs that
roll off their boughs and echo out to all of creation.
Love is always in the air.
― Cristen Rodgers